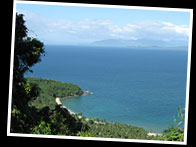 We traveled to the Philippines in January of 2008 with a group organized by Adventure Sports of Santa Cruz. Our destinations were Puerto Galera on the island of Mindoro and Dumaguete on the island of Negros. After our fellow divers returned home Don and I spent a week on Luzon in Manila and Baguio. Baguio is a mountain destination with temperate weather and is a favorite vacation destination for Filipinos. I spent one year of boarding school in Baguio at Brent High School when my family lived in Indonesia.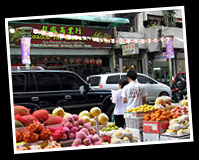 At both diving locations we stayed at Atlantis Resorts. The accommodations were very comfortable and the staff terrific. Filipinos are among the most gracious and friendly people we have met.
Diving at Puerta Galera was by small boats from shore. The dive sites were all close by. Visibility was not as good as expected, rarely exceeding 40 feet. However, the reefs were covered with beautiful soft corals, crinoids, and seafans. Anemones and clown fish were in abundance, so of course I was happy!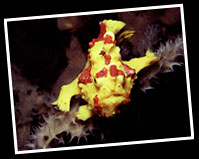 Diving from Dumaguete was by larger outrigger boats. We spent three days at nearby Apo Island, a 45 minute ride over open water from Dumaguete. The waters off Apo are a preserve and the reefs were truly magnificent. But visibility was still limited preventing me from taking any good wide angle shots.